Media Center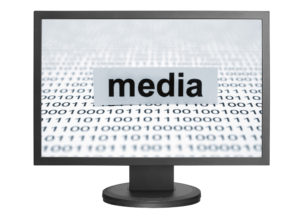 The GBA media center is your gateway to GBA's array of multimedia audio and video resources. All of the resources in the GBA media center are available in downloadable or streaming media formats that will work on a variety of devices, but if you want a hardcopy, we still have a few of those, too.
GBA started offering multimedia resources in the days of analog, but the fundamentals of sound business practice never change, and you'll find that the situations and guidance provided by our older resources are just as relevant today as when they were first recorded.
GBA designed many of the resources in the GBA media center to be fun and enjoyable training for the geoprofessional practitioner audience. Your employees will be entertained while they learn core geoprofessional business concepts, including duty of care, documentation, managing client expectations, safety, ethics, and more.
GBA media center resources fall into the following categories:
Audio Education: Often part of entire series, GBA's audio education programs entertain while they educate. Easy to listen to anywhere, they've been among GBA's most popular resources for decades – with good reason!
Conference Proceedings: One of the most exciting developments in GBA conferences has been the ability to record them and offer them online shortly after the conclusion of the conference. Watch presentations from conferences you missed, or share what you learned with the rest of your colleagues back in your home office.
Webinars: Some of GBA's most popular conference topics have become webinars, allowing a wider audience to hear first-hand from experts on topics including risk management, financial management, providing value through multiple service lines, and more.
Geoprofessional Legacy Videos: Pioneers in the geoprofessions and early leaders of GBA offer insights into what inspired them to enter the industry, their recollections of the early days of modern geoprofessional practice, and how it has changed. Be inspired by and learn from these geoprofessional legends.
Podcast: GBA Podcasts deliver important loss prevention and business optimization topics as easily downloadable audio content.  Our podcasts are updated regularly and subscribers will be notified with each new episode
Subscribe HERE