Engage with GBA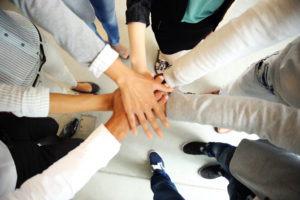 GBA is built on a foundation of collaboration and contribution that benefits all. When you engage with GBA, you find an environment of trust and mutual support, where members, while competitors, can connect with one another and share their experience, advice, support, and opinions about best practices. Members also work collaboratively on issues of common concern, helping all Member Firms exploit opportunities and avoid pitfalls.
GBA helps members make connections and build trusting relationships. In turn, these GBA relationships enable your business to find reliable sources and be recognized as a reliable source itself. GBA members frequently get referrals from fellow members whose clients have projects in areas where they are not active and just as often enter into partnerships for projects that require services or expertise that neither can provide on its own.
Members who have deepened their involvement to engage with GBA beyond using our resources almost universally value the experience enough that they continue their engagement with GBA for many years.
There are several ways to engage with GBA:
Attendees of our conferences and other events often return, knowing that they'll have a chance to reconnect with colleagues in the industry to share ideas and solutions and – even more compellingly – catch up with old and new friends. Our conference app will help you make the most of your conference attendance.
Leadership in GBA takes various forms, from GBA committee and council service that fosters valuable relationships and leadership skills, to sharing your area of expertise at a GBA event, to becoming the go-to person in your firm for helping employees take advantage of all that GBA offers.
Let us come to you. GBA offers its members – and non-members, too – opportunities to have industry experts and leaders come to your company or event to speak on relevant topics, provide professional development training, and even conduct a review of your company's operations to provide guidance on how you can better utilize best practices to enhance business performance.
We're here to help you. Tell us how. We offer multiple ways to stay in touch with us, along with advertising and sponsorship opportunities that help connect companies with decision-makers.
Join us. Get involved. Succeed.