About Us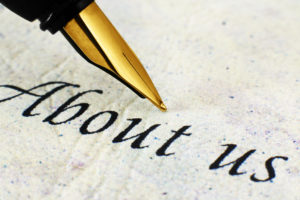 The Geoprofessional Business Association (GBA) is geoprofessionals' strongest, most loyal ally. It serves geotechnical, environmental, and other geoprofessionals by giving them proven tools to achieve business success by confronting risk and optimizing performance. GBA creates those tools by promoting an environment of trust where members share their collective talent, energy, expertise, and experience to help one another succeed as firms and individuals.
GBA has a history of service to the geoprofessions. Like many trade associations, it was created to meet an urgent industry need and has evolved into a trusted resource. Though its name has changed (GBA started as Associated Soil and Foundation Engineers, Inc. (ASFE)), its emphasis has not: GBA is a resource its members rely on as essential to their firms' success.
Geoprofessionals face many business challenges:
Recruiting and retaining qualified staff;
Commoditization and marginalization in the marketplace;
Confronting business risks;
Leading and adapting to change;
Providing engaging and effective professional development;
Leadership and leadership transition; and
Limited budgets and time for association involvement.
As the only organization specifically dedicated to the business success of geoprofessionals, GBA is uniquely positioned to partner with current and prospective members on resources that raise the bar of excellence in business and professional practices.
GBA members, while competitors, have created an environment of trust within the organization, allowing them to work collaboratively on issues of common concern, helping all Member Firms exploit opportunities and avoid pitfalls.
The value of GBA to your geoprofessional business:
We help you and your clients confront risk and optimize performance.
We add value to your business by providing a unique platform for sharing knowledge, experiences, and opportunities.
We give you the tools, support, and encouragement you need to provide a superior service.
We help you and your firm grow and prosper.
Join us. Get involved. Succeed.