Organization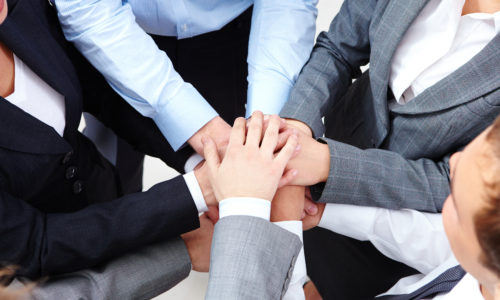 Who We Are as an Organization
 GBA is the only organization dedicated solely to helping geoprofessionals meet their unique business challenges.
 For almost 50 years, GBA has helped its members confront risk, improve their business operations, and increase profitability.
 No other entity admires, respects, and supports geoprofessionals more than GBA and the individuals who comprise it.
How Our Organization Delivers Success
 Everything that GBA does as an organization is designed to promote members' success.
GBA provides highly effective resources developed to satisfy the unique needs of geoprofessionals, giving members essential tools for achieving success.
GBA fosters valuable business and professional relationships by bringing together members with common and complementary interests.
 GBA helps Member Firms recruit and retain the best and brightest by providing the professional-development programs, services, and materials geoprofessionals
crave.
Raising the Bar as an Organization
No other organization comes close to GBA when it comes to the tools, techniques, and opportunities geoprofessionals need to build their professional and business skills to achieve more recognition, more respect, more delighted clients and client representatives, and more referrals.
 GBA resources help firms compete more effectively and attract quality-conscious clients.
The GBA staff is dedicated to the highest level of service to GBA members.
GBA is always on the lookout for developments that create opportunities or threats for its members.
Serving Our Organization Members with Resources
 GBA protects members by providing resources they can apply to confront a wide array of risks and make decisions about the next steps.
 GBA members have free access to resources they can easily apply to help their staff improve job performance, produce better results, and deal confidently and effectively with the risks inherent in every project.
 As an organization, GBA recognizes the value of human capital and provides resources to help members recruit, retain, and develop the best and brightest personnel available.
Serving Our Organization Members' Business Needs
GBA helps members achieve a more meaningful and satisfying role in project planning, execution, and delivery.
 GBA heightens business expertise and instills confidence, enabling Member Firms to engage in more challenging projects and earn trusted-partner status with key clientele.
 We add value to your business by providing a unique platform for sharing knowledge, experiences, and opportunities.
 GBA offers an environment of trust and mutual support, where members can connect with one another and share their experience, advice, support, and opinions about best practices.
GBA members frequently get referrals from fellow members whose clients have projects in areas where they are not active and just as often enter into partnerships for projects that require services or expertise that neither can provide on its own.
GBA focuses on the future and puts particular emphasis on encouraging and grooming young leaders, and providing the resources and support they need to succeed.
GBA is the only organization that exists solely to help geoprofessionals succeed.
Browse for more information about our organization!
GBA is governed by a set of bylaws