Joel G. Carson To Succeed John Bachner as GBA Executive Director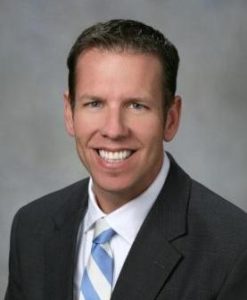 Joel G. Carson has been selected to serve as executive director of the Geoprofessional Business Association (GBA), succeeding John P. Bachner. Bachner's firm – Bachner Communications, Inc. – has managed GBA since May 1973; Bachner has served as GBA's chief of staff during that span. GBA will become a fully self-managed entity in November 2015. Carson will be tasked with assembling the new management team that he will lead to achieve GBA's long-term strategic vision.
According to GBA President Gordon M. Matheson, Ph.D., P.E., P.G., D.GE (Schnabel Engineering), "The GBA Board of Directors conducted an extensive search to find the right individual. Joel has the executive leadership capability we need, a deep understanding of management, and an intimate knowledge of GBA and the people who comprise it."
Mr. Carson began his career in 1988 after majoring in civil engineering at the University of Utah. In 1993, he joined the staff of Kleinfelder, a multi discipline technical-services firm that today employs some 2,000 staff members worldwide.
Carson quickly initiated a 20-year focus on environmental engineering, hydro logical and hydro geological site characterization, and remediation. At the same time, he began a steady progression through the firm's management hierarchy, now retiring there as manager of the commercial segment of its private-sector market, responsible for the segment's strategic leadership and marketing direction.
Conceived in 1968, and formally established in 1969, the Geoprofessional Business Association is widely regarded as geoprofessionals' best source of comprehensive business guidance. GBA serves geotechnical engineers, environmental professionals, civil engineers engaged in a variety of specialties, and construction-materials engineering and testing practitioners, among other geoprofessionals. GBA is well known for creating innovative programs, services, and materials to help its member firms thrive by confronting risk and optimizing performance.
All GBA Member Firms' technical activities are under the full-time control of an individual who is legally and/or ethically bound to hold paramount public health, safety, and welfare. GBA's associate membership comprises geoprofessional constructors; geoprofessional educators; geoprofessionals employed by government agencies, not-for-profit organizations, and industry; and attorneys and other consultants to GBA Member Firms.
Obtain more information about GBA at its website (www.geoprofessional.org) or by contacting the organization at info@gbageoprofessionalorg.kinsta.cloud or 301-565-2733.