Toddies with Tom September 17 , 2021
You are cordially invited to join GBA's President Tom Blackburn for a casual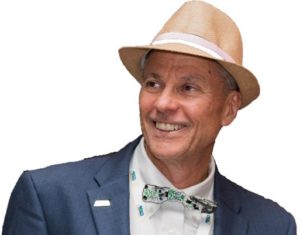 afternoon of information and social networking with friends and colleagues from across GBA. Tom will introduce you to friends as we wind down the week and toast the weekend with a seasonal beverage. Please join us for a fun and informative hour.
Date: September 17, 2021
Time: 5:00 PM Eastern
Register: E-mail GBA Here
Topics will include:
Welcome Tom Blackburn (Blackburn Consulting) GBA President
"What Makes Consulting Firms More Valuable?" Rebecca Zofnass, (EFCG)
"Diversity, Equity, and Inclusion in the Geoprofessions" Veronica DeFreitas, P.E., (Universal Engineering Sciences, Inc.) Chair of DEI Committee. Ms. DeFreitas will share the results of GBA's research regarding the pipeline of the profession, recent GBA podcast episodes on the topic, and our planned initiatives to help Member-Firms promote DEI best practices. Our most recent initiative includes a Best Practice document for promoting DEI in your organization.
"Post Graduation– What's Next for GBA's Emerging Leaders Class?" Tiffany Vorhies, NACE CIP-2 (SME) and Ryan White P.E., G.E. (PBS Engineering + Environmental) Vice Chairs of Emerging Leaders Class 4
As Class 4 prepares to graduate, we will learn from the Emerging Leaders Class Vice-Chairs about the future of podcasts, graduates participation in DEI initiatives and plans to deliver GBA's message to the geoprofessional community. Tune in for an update on what the future holds for this outstanding class of emerging leaders.
Tom's Toddy Toast: Summer Rye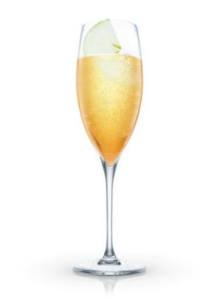 This month Tom suggests we all enjoy the refreshing taste of the Summer Rye as the days get shorter and we gather enjoy each other's company.
Ingredients:
• 1 ½ oz your favorite rye whisky
• ¾ oz elderflower liquor (optional)
• ¼ oz simple syrup
• 1 oz apple juice
• Splash of champagne (optional)
• Add: apple slices to garnish
Mixology Instructions: Fill a shaker with ice cubes. Add rye whisky, elderflower liquor,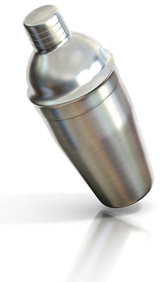 syrup, and juice. Shake and strain into a champagne glass. Top up with champagne. Garnish with apple. Let the sweet apple flavors and hints of spice prepare you for the cool fall nights.
Food pairings: Dark Chocolate is a favorite food to pair with anything. Lucky for us it's also a good pairing for the full-bodied flavor of rye whisky. For those who want something more substantial, consider a strong cheese or smoked meat board. Keep it rich and bold to complement the flavor palate of the whisky.
History of the Rye Whiskey: Rye whiskey was historically the prevalent whiskey in the northeastern states, especially Pennsylvania and Maryland. Pittsburgh, Pennsylvania, was the center of rye whiskey production in the late 1700s and early 1800s. By 1808, Allegheny County, Pennsylvania farmers were selling one half barrel for each man, woman and child in the country. By the 1880s, Joseph F. Sinnott's distillery, Moore and Sinnott, located in Monongahela, Pennsylvania, was the single largest producer of rye whiskey, with a capacity of 30,000 barrels a year.
Rye whiskey largely disappeared after Prohibition. A few brands, such as Old Overholt, survived, although by the late 1960s former Pennsylvania brands like Old Overholt were being distilled mostly in Kentucky.
Differences between rye and bourbon: Rye grain is known for imparting what many call a spicy or fruity flavor to the whiskey. Bourbon, distilled from at least 51% corn, is noticeably sweeter and tends to be more full-bodied than rye. As bourbon gained popularity beyond the southern United States, bartenders increasingly substituted it for rye in cocktails such as the whiskey sour, Manhattan, and Old Fashioned, which were originally made with rye. All other things being equal, the character of the cocktail will be drier (i.e., less sweet) with rye.