2013 Spring Conference Proceedings
MEMBERS: Please login when viewing this page! You'll have free, easy access to all videos.

Download the handouts.
These videos were produced when the Geoprofessional Business Association was known as ASFE.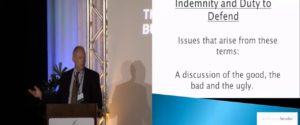 13-SP-Duty to Defend and Indemnity Provisions; State of the Professional-Liability Industry
This video is only available to members; join GBA today to watch it.
A fundamental management dilemma confronts geoprofessionals who negotiate contracts with clients: How do you manage the commonly-required indemnity provision? How do you respond when the client wants duty-to-defend language included? Legal Affairs Committee Vice Chair Terry Scanlan will explain the meaning and significance of these risk-allocation tools, and will use real examples of such clauses in describing what's good, what's bad, and what's downright ugly among them. He'll also gives us some strategies for negotiating these provisions with client representatives.
Dave will discuss the professional-liability insurance industry in general, touch on its health and coverage trends, and discuss precursors to claims and some meaningful claim statistics. He will identify the companies that provide PL insurance to the engineering community, address insurance-company ratings as calculated by A.M. Best, and will discuss how the ratings can affect an engineering firm's contract negotiations. Dave will also discuss the value of GBA Peer Review as it relates to risk management and loss prevention and will identify other techniques firms can apply to reduce their claims AND ultimately lower their PL insurance costs. He will close with a brief commentary on the economy and its impact on the engineering community and will discuss the current recovery as measured against other historic recoveries. (47 minutes)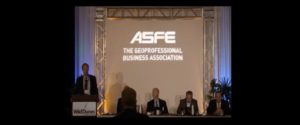 13-SP-Creating Value, Managing Risk, and Leveraging Growth Through Information Technology
This video is only available to members; join GBA today to watch it.
This outstanding panel, comprising IT professionals of various-sized member firms, will help us consider how to get the most out of our ever-increasing investment in technology. The panel will explore such topics as leveraging IT for growth and profit; cloud computing and mobile strategy; IT as a key risk area; and IT governance. Panelists will help us form a vision for what is in store for us in the future. Emerging Issues and Trends Committee Vice Chair Charles L. "Charlie" Head, P.E., P.G. will moderate. (75 minutes)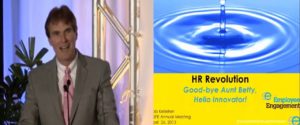 13-SP-The Evolving Role of HR: From Aunt Betty to Innovator, Parts I & II
This video is only available to members; join GBA today to watch it.
It's highly likely that your current HR function still reflects what was going on in the 1980s, when firms like yours hired "Aunt Betty" ("She's got a BA degree. She'll do great.") to oversee payroll and benefits, administer personnel records, ensure compliance with employment laws, oversee hiring and firing, and prevent the company from being sued. While that may be fine for the Traditionalists and Boomers still on staff, the future of your firm is in the hands of Generations X and Y. You need to retain them. And to retain them, you need to engage them, which means you need to innovate your culture TODAY. Join Bob Kelleher as he humorously and historically tracks the history of the HR function, while challenging all to replace the traditional HR "compliance" hat with the hat of the organization's "innovator." During this keynote, Bob Kelleher will challenge you to make the HR department your firm's innovation driver as you shift your culture from "Because" to "Why Not." Bob's keynote will highlight:
7 Things Your HR department Must Let Go of: Your managers often hate HR because HR tells them what they can and can't do. Enough! Get your HR team to shed these "killer traits"!
11 Workforce Trends You Must Embrace: Globalization, virtual work teams, technology, work-life balance, social media, corporate social responsibility, etc, are not going away. Your HR function needs to be leading the firm's efforts to leverage these trends.
10 Focal Areas for the HR Leader of Tomorrow: HR needs to obtain a "seat at the table" and push the organization to think differently. HR must start innovating, branding, and socializing to position the firm to be sustainable for tomorrow.
(112 minutes)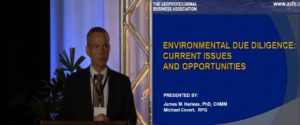 13-SP-Phase I AAIs and Due Diligence: Where Are We Now?
This video is only available to members; join GBA today to watch it.
Environmental due diligence underwent a major transition in 2002 with passage of the CERCLA brownfields amendments. The amendments defined all appropriate inquiry (AAI) and the three limitations to CERCLA liability: innocent purchaser, bona fide prospective purchaser (BFPP), and contiguous property owner. Attend this Environmental Business Council session to learn how changes to ASTM E1527 will affect "Phase I" environmental site assessments, and the business opportunities presented by the continuing-obligations requirements for BFPPs. Environmental Business Council Chair James Harless, vice president and principal of Soil and Materials Engineers, Inc. will moderate the program and describe BFPP continuing obligations and related business opportunities. Environmental Business Council Vice Chair Mike Covert, Terracon's national director of environmental services, will update us on the changes to ASTM Standard E1527. (65 minutes)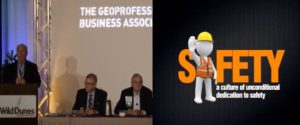 13-SP-Maximizing Success on the Road to a World Class Safety Culture
This video is only available to members; join GBA today to watch it.
Last fall we talked about the "Why" of taking safety seriously. Now we're looking at the "what" of safety and changing a company's culture. AMEC Western Regional Health, Safety, and Environment (HSE) Manager John Mazur will discuss the regulations, standards, and expectations applicable to our work as well as current trends in safety. S&ME CEO Randy Neuhaus will present a case study of how his firm went about changing its safety culture (it's a process, not a program). (58 minutes)