2016 conference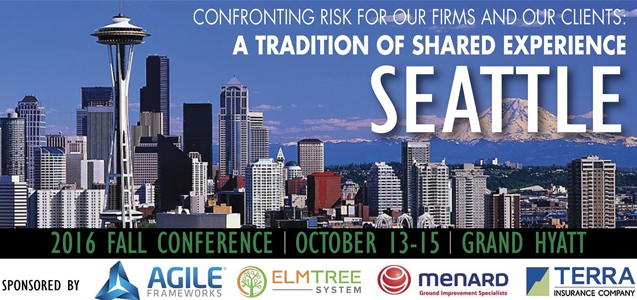 Join 150+ geoprofessional executive level industry leaders October 13-15, 2016 in Seattle, Washington at GBA's Fall Conference for two amazing days of education, experience sharing, networking, and fun! The focus: Confronting Risk for Our Firms and Our Clients: A Tradition of Shared Experience. Watch the video invitation and conference overview below presented by Jeff Tobe, M.Ed., CSP., author of Coloring Outside the Lines™ and the Friday, October 14 Keynote Speaker.
Register online for the GBA conference today or download the registration form
We have a limited number of GBA conference sponsorships available.