GBA's Commitment
In support of our 50-year commitment to be the preferred source of business-related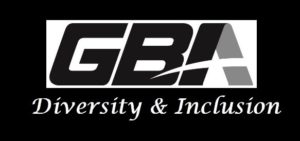 resources for geoprofessional firms, the Geoprofessional Business Association is focused on helping our members understand the importance of equality, diversity, and inclusion to their employees, their clients, and in their communities. Especially in these times, we all need diverse voices and experiences in the geoprofessional community. In support of our commitment we will:
1. Deliver on our strategic plan that includes: Create an abundance of warmth, friendliness, and inclusion that enhances our ability to share and learn from each other's diverse experiences.
2. Continue supporting our Diversity & Inclusion Task Force. Their mission will remain: Promote and foster diversity and inclusion within GBA and encourage and support diversity efforts by our member firms.
3. Provide additional resources to member-firms focused on equality, diversity, and inclusion of underrepresented groups through articles, resources, webinars, and conference content.
By listening, learning, and more intentionally joining the conversation with our staff, our members, and our communities, we will engage to be part of the solution and develop meaningful actions to effect real change. At the same time, we will help our members understand the importance of diversity and inclusion to the overall health and sustainability of their businesses.
Read More: HERE