2019 Fall Conference Videos Available On-Demand
GBA's 2019 Fall Conference videos and presentation slides are now available on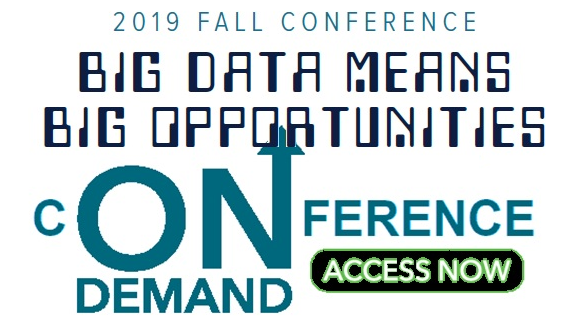 our website for "on-demand" viewing.
 Watch 2019 Fall Conference Videos:  HERE
Now you can review the presentations on your time and share what you learned from these speakers with your colleagues.  They make great lunch-and-learns for professional development of small groups or your entire staff.
________________________________________________________
As a reminder, our 2019 Fall Conference lineup was:
EMBRACING BIG DATA AND DISRUPTIVE INNOVATION
Patrick Schwerdtfeger (Business Futurist)
ADVANCED DATA ANALYTICS IN GEOTECHNICAL ENGINEERING
Nick Machairas (New York University)
 DELIVERING REAL-TIME RESULTS:  THE FUTURE OF LABORATORY OPERATIONS
James "Jim" Murphy (Strata, Inc.) Robert "Bob" Tuttle (Agile Frameworks)
50 YEARS OF CASE HISTORIES:  WHAT LESSONS HAVE WE LEARNED?
Woodward L. "Woody" Vogt, P.E., D.GE, (Paradigm Consultants, Inc.)
MAKING TECHNOLOGY WORK FOR YOU
Ryan J. Thompson (Kordata)
ANALYSIS OF TEST RESULTS:  MINIMIZE YOUR RISK
Stephan Mavrakis (SpectraQEST America Corporation)
THE ROLE OF GEOSPATIAL DATA IN LARGER CYBER THREATSPACE
Max F. Kilger, Ph.D. (University of Texas at San Antonio)
HOW YOU CAN PREPARE FOR BIG DATA, AI, AND MACHINE LEARNING
(Crystal Ball Workshop Highlights)
Teresa L. Peterson, P.E., C.M.E. (Gannett Fleming, Inc.)
BIG DATA, SMALL FIRM
Thomas W. "Tom" Blackburn, P.E., G.E., & Bryce W. Moore (Blackburn Consulting)
BUSINESS LESSONS FROM THE KENTUCKY BOURBON INDUSTRY
Bill Samuels, Jr. (Chairman Emeritus, Maker's Mark Distillery Inc.)
THE PROXIMITY PRINCIPLE:
THE RIGHT PEOPLE + THE RIGHT PLACES= OPPORTUNITIES
Ken Coleman (Best Selling Author and Nationally Syndicated Radio Host)
PROJECT RECORDS RETENTION & LITIGATION DISCOVERY IN THE DIGITAL AGE
Steve Wendland, P.E., R.G., D.GE (Kleinfelder, Inc.) and Alison A. Grounds (Troutman Sanders)
THE SEVEN CRUCIAL QUESTIONS OF EXTRAORDINARY BUSINESS SUCCESS (What's Not Changing Much in a World Where Everything is Changing Fast!)
John D. Doehring, CMC® (J. Doehring & Co.)
PLANNING, PREPARING, AND EXECUTING FOR THE NEXT RECESSION
Lee James, CPA, CBI, CMC® (Lee James & Associates, Inc.)