2022 Spring Conference Recordings Available
Those that attended GBA's 2022 THINK BIG. ACT BIGGER Conference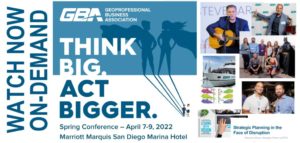 agreed that the keynote presentations were outstanding. Each was educational, entertaining, and inspiring. Now you can watch, listen to, and learn from these speakers too, on your own schedule.
These videos are available for all GBA members on-demand at your convenience.
Watch Conference Recordings: HERE
SP22-01 Committees in Concert
An extension of the individual committee meetings, this gathering celebrates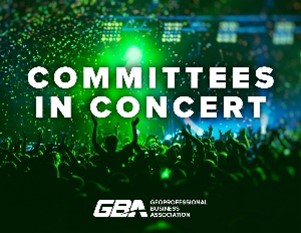 recent successes, share new goals for the coming year, and review opportunities for collaboration, all in an effort to best serve GBA and our members. Like an orchestra, GBA is an ensemble that produces the best results when the distinct groups work together. (40 minutes)
SP22-02 Extreme Leadership
In this chaotic and extreme age, business leaders must demonstrate an unprecedented level of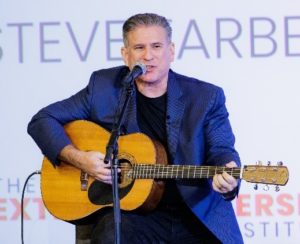 passion, determination, foresight, dedication, and fearlessness. In an encore performance for our THINK BIG, ACT BIGGER Conference, Steve Farber shows you how to use the LEAP framework – Love, Energy, Audacity and Proof to radically improve your organization and your life.
In this energetic and insightful program, discover how to:
o Inspire yourself and those you lead to achieve extraordinary results
o Earn your clients' and employees' love and loyalty
o Engage yourself and others.
Steve helps you understand how to build a corporate culture that attracts and retains the best talent, creates innovative products, and services, and yields radical results. (82 minutes)
SP22-03 Business Snapshot Summary
GBA's Business Practices Committee launches a short survey each March of member firms on the state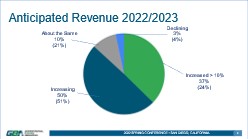 of the economy and assessment of the geoprofessional industry. During this brief presentation, Jason Stoops (G2 Consulting) shares the survey results so that you can assess how your firm and region is performing relative to others in the nation. (13 minutes)
SP22-04 A Modest Investment with Outsized Gains: How Comprehensive PM Training Can Reduce Lost Profits
What happens when your A/E/C firm takes a holistic approach to Project Management training and codifies the most effective processes into your culture? For Gannett Fleming, it meant increasing positive variance and reducing negative variance to achieve significant measurable reductions every year in lost profits.
Join Arthur Hoffmann, P.E., D.GE (Gannett Fleming) as he shares this fascinating case study examining Gannett Fleming's 10+ year project management improvement process. See how moving to an enterprise-wide embrace of PM standards and process improvement has achieved a profound and measurable impact on the bottom line – while simultaneously achieving measurable improvement in client satisfaction and other key performance indicators. (45 minutes)
SP22-05 CEOs Thinking and Acting Bigger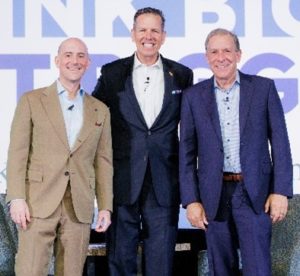 This panel session features leaders from two member firms discussing the importance of diverse voices to thinking and acting bigger. GBA Executive Director Joel Carson moderates the conversation with L. Joe Boyer, CEO of Atlas Technical Consultants and Louis Armstrong, CEO of Kleinfelder. They will highlight ways to impact recruiting, retention, growth, and profitability through strategic initiatives that promote an inclusive work force where everyone has an opportunity to contribute and succeed. (60 minutes)
SP22-06 Ownership Transition Success: Private Equity as an Option
In recent years private equity has become particularly interested in the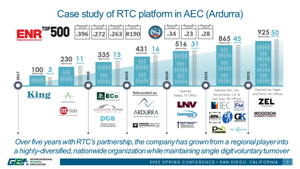 consulting engineering and science practices. This interest will only continue to grow due to the strong tailwinds around the space regarding the repair, modernization and construction of infrastructure and a renewed concern about the environment. Private equity firms are active acquirors across businesses of all sizes and can be an attractive option when it comes to ownership succession. During this session led by Christopher Lee (RTC Partners), learn why private equity has interest in consulting, engineering, and science practices. Understand how private equity can provide additional optionality in ownership succession. Explore staff growth opportunities through private equity capital infusion. (26minutes)
SP22-07 You Can't Stop Change; So, You Have to Lead It!
They are calling it "The Great Resignation" – a phrase that has risen out of the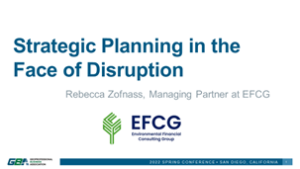 global pandemic with almost 50% of employees resigning and/or actively seeking new jobs. Employees are no longer human capital to be leveraged. They are key stakeholders in your business. They want their companies to have purpose, to have a soul, and they are not going to settle for anything less. The workplace and the workforce are shifting, and no amount of planning or stabilizing structure is going to stop it.
When you can't stop change, it is still possible to lead it.
In this session led by Bonnie Hagemann (EDA, Inc.), attendees learn: the key ingredients to creating a compelling vision; how to engage employees around the vision; and how to shape a compelling culture that lasts. (77 minutes)
SP22-08 Technology and Automation Are Revolutionizing Geoprofessional Practice
Advances in technology and automation provide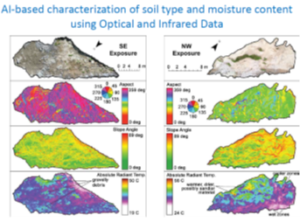 geoprofessional firms a chance to supplement and diversify their staff, improve performance, achieve efficiencies, and innovate. Geo-consulting firms can get more work done with fewer people. Many firms have opportunities for growth or market expansion but are limited by a shortage of geoprofessionals. New technologies and automation provide new options to mitigate that labor shortage. This presentation by Dimitrios Zekkos, Ph.D., P.E. (University of California at Berkeley) demonstrates how applications of technology and automation can achieve unprecedented efficiencies. Topics include Robots, UAVs, Artificial Intelligence, Satellites and use of Multi-Scale Frameworks to mitigate risk. (51 minutes)
SP22-09 Partnership and Consortium for Growth and Success
Have you ever been told it is better to get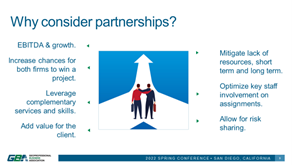 50% of something rather than nothing? Forging partnerships or consortiums with competitors to bid on larger projects and better execute the job has proven to be a winning approach for Martin LaRoche P.Eng (Kiewit) and François Santerre (Englobe). This presentation covers elements that can make a partnership or consortium with competitors a success. In addition, real situation examples are shared on some things not to do. Topics discussed include partnership / consortium opportunities and the criteria that make for a good fit; contractual agreements to adopt and why; terms between partner entities; scope split and selection of key resources; how to secure clients; project executive committee and its role; what happens if something goes wrong; and much more. (46 minutes)
SP22-10 Strategic Planning in the Face of Disruption
A strategic plan provides a roadmap for a company's leadership,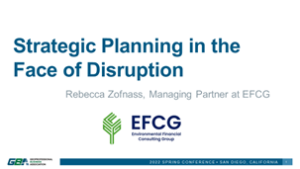 employees, and clients to clarify where the firm is heading over the coming years. However, strategic plans are often left gathering dust on a shelf as firms deal with unexpected challenges (Pandemic!) or revert back to 'business as usual'. Simultaneously, the A/E/C industry is facing several disruptive forces that have the potential to fundamentally change how we do business going forward, including technology, talent constraints, DE&I, and sustainability.
This session with Rebecca Zofnass (Environmental Financial Consulting Group) reviews these trends and how they could impact short- and long-term strategy. Integration of these trends into strategic planning processes is also discussed, as well as ideas and best practices for how to successfully (and flexibly) build strategic plans in order to adapt to changing trends. (46 minutes)
SP22-11 President's Annual Report
During this session, GBA President Tom Blackburn, P.E., G.E., F.ASCE, F.ACEC (Blackburn Consulting) provides the President's Annual Report. (14 minutes)
These videos are available for all GBA members on-demand at your convenience.
Download the handouts