Building on a Solid Foundation
By: Dan Schaefer, P.E. (Froehling & Robertson, Inc.)
I was born and raised in Rochester, New York. After reading the children's book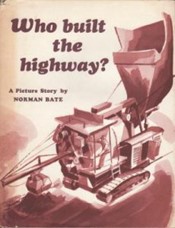 "Who Built the Highway" at an early age, I was hooked and knew that somehow, someway, I was going to be involved in construction. For my seventh birthday, I had been lobbying hard to get a sandbox and some Tonka toys. As it turned out, my dad had a friend in the sand and gravel business, and he had a dump truck full of sand delivered to our house and about half of our backyard became my sandbox. This quickly became a neighborhood gathering spot where my friends and I (and even some parents) spent endless days playing and building. As I got older, I helped out in my father's law office during school vacations, but preferred to walk around the city and watch the different construction projects rise up out of the ground.
Another defining part of my youth was spending most summers in Canada, either at my grandparents' summer house on an island in the St. Lawrence River, or at a wilderness canoe tripping camp in Algonquin Provincial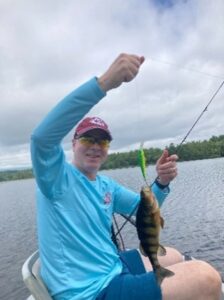 Park that I attended as a youth and also worked at as a counselor into my college years. My summers were filled with fishing, hiking, swimming, sailing, canoeing, camping, and many other outdoor activities with friends and family. I reflect on these summers all the time and how fortunate I was to have this opportunity and freedom to explore.
In high school, I excelled in math and loved various shop classes, especially wood shop, where I made all sorts of household items I still see every day. However, I did not have much career aspiration and thought I might want to be a math teacher someday. That was until one of my father's clients, who owned a pre-cast concrete company, asked me what I like to do. I told him I liked construction, the outdoors and math, and he suggested I seriously consider studying civil engineering in college.
Next thing I knew, I was headed off to pursue a Bachelor of Science degree in civil engineering at New England College in Henniker, New Hampshire. Also at the suggestion of my father's pre-cast concrete client, I worked as a soil and concrete testing technician at Empire Soils Investigations, Inc. in Rochester, New York during the summer of my junior year where I finally got my first chance to work on real-life construction projects and got exposure to geotechnical engineering.
After receiving my BSCE in 1985, I took a job as a staff geotechnical engineer at Empire Soils. Little did I know, I was walking into an environment rich with learning, where I would be mentored by two of the best geotechnical engineers I have come across in my career – Charlie Gaynor and Bent Thomsen. Bent was the owner of Empire Soils and actively involved with ASFE/GBA; he provided oversight and guidance to then-Executive Director John Bachner during development of the Practice Management for Design Professionals text.
During my fourth year at Empire Soils, Charlie enrolled me in one of the first ASFE Introduction to Professional Practice (IPP) courses, which were later renamed Fundamentals of Professional Practice (FOPP). The IPP class opened my eyes to many new aspects of our profession beyond the technical aspects that I had focused on until that point.
After spending five very formative years at Empire Soils, life had some changes in store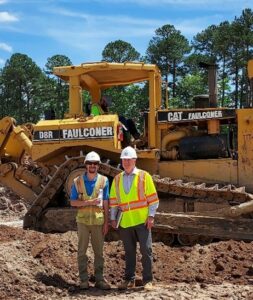 for me. My girlfriend moved to North Carolina and I made one of the best decisions of my life and quickly followed her. I started working as a geotechnical engineer for Froehling & Robertson, Inc. (F&R) in their Raleigh, North Carolina office in 1990. Not long after, my girlfriend, Soleir, became my wife and she has now endured 33 years being the wife of a geoprofessional.
In 2001, ten years (and several promotions) later, I became the branch manager of F&R's Raleigh office, taking over for Ray Whitaker, who had closely mentored me during my first decade at F&R. In 2016, I was promoted to my current position as F&R's Carolinas Regional Vice President, where I have operation and management oversight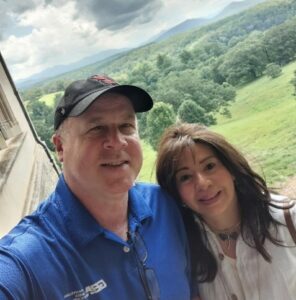 for three offices in North Carolina. This role has given me the opportunity to administer several internal and external-facing programs geared toward improving F&R's business practice. During my early years at F&R,
I was able to complete a master's degree in civil engineering from North Carolina State University and have become a devoted Wolfpack fan.
During my 38-year career, I have been fortunate to receive close mentoring and be involved with all sorts of construction projects. I have honed my skills in geotechnical engineering, construction inspection and materials testing, and even some environmental consulting. In addition to my management duties, I continue to serve as a senior engineer on a wide variety of site development, building, and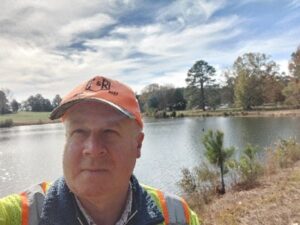 transportation projects with particular emphasis in foundation, retaining wall, pavement, and slope design. I feel fortunate to have been exposed to ASFE/GBA at a very early age and have been actively involved with GBA for almost 20 years now.
There are many things that have contributed to my professional success, and I list my involvement with GBA as being near the top of the list. I have made lasting relationships and learned so much about how to be a better geoprofessional and provide better service to our clients through my association with GBA.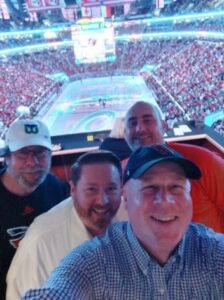 Another defining aspect of my career is having excellent mentors each step along the way who have taken the time to teach and nurture me. These positive experiences have been a catalyst for me to actively be a mentor to others, both at work and in my personal life. I was fortunate to have great mentors find me, and my advice to early professionals is to seek out and engage mentors … even if they do not find you, as was my experience. My mentors encouraged me to explore new things and coaxed me to the edge of my comfort zone, which is where you will really start to learn, grow, and develop a fulfilling career. Don't be afraid to explore the boundaries of your knowledge.