Director Spotlight: A Commitment to Giving Back
By: Guy Marcozzi, P.E., LEED AP BD+C, F. ASCE (Duffield Associates, Inc.)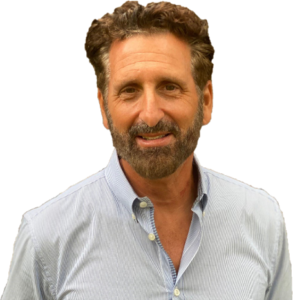 Goodbye 2020. What a strange year. Tragic yes for so many people, and my heart goes out to all of you, but also strangely productive, particularly here in the engineering community which seems to have weathered this crisis better than expected.
Recognizing that this pandemic might last a while, I put some goals for myself in place in spring 2020 to push myself to stay active. I mean how much mulch can you spread on your yard?! Some highlights from#mycovid2020: learned Italian, ran 1,900 miles in honor of Covid19 including a virtual marathon (don't ask for the time), bench pressed 300 lbs., took up stand-up paddle boarding, built some furniture, learned to play the ukulele, and became an ordained minister to preside over a wedding of a former protégé. I also think I ate ice cream every single day and tipped quite a few fresh squeezed margaritas. I feel pretty good about all those things.
Until this pandemic hit, I am not sure if I am proud or embarrassed to say that I have never lived more than 8-miles from where I grew up in northern Delaware. In March, I relocated all the way to lower, slower Delaware, a whopping 82 miles away, in Rehoboth Beach Delaware, soon to be the summer White House community! It's a bit tongue in cheek, as my family loves to travel, visiting 46 states, 38 countries and 6 continents, but there is no place like our little old Delaware home, even if none of our kids still live here.
Born in post war suburbia, I believed I was a living the dream, but looking back most people would regard those roots as quite modest.  To me though, those days were idyllic.  We had tons of kids in the community and organized all our sports and activities independent of adult oversight and were able to account for diversity of age, gender, and race.  Our 1,500 s.f. house was modest, but we felt like we were blessed because we were the first ones on the block to have central air and to leave the party line phone (look that up) for a direct line.  Cell phone? Come on.  That would have been regarded as the stuff of The Jetsons.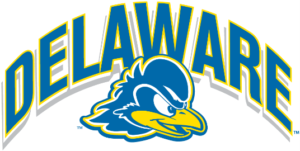 As a first-generation college student, I attended the University of Delaware (7 miles from my original home) and earned my BE in structural engineering. We didn't prep for the SATs or explore college options in my neighborhood and guidance counseling was pretty much – good at math, go into engineering, go to the local school – a 10-minute conversation. The University of Delaware was the feeder school for us and fortunately for me, a solid engineering school.  A good but unmotivated student, I was never into memorization and feel fortunate to be able to live in an age where you can now look everything up instantly from a cell phone. Free from memorization, continuing education fuels my drive as a later stage voracious learner.
My engineering career began as a construction/drafting technician at Duffield Associates in Wilmington (4.5 miles from my original home). Following graduation, I continued with Duffield as a structural engineer largely working on designs for foundations and earth structures, and found that geotechnical engineering was more interesting, sparking a return to school and a master's degree. As part of a small but growing firm, Duffield offered many prospects to evolve and I enthusiastically pursued opportunities in varied structural, geotechnical, environmental, and civil projects, progressing to project management and practice management. I was ecstatic to become a partner in the firm, and from there, eventually advanced to the CEO.
Always an active participant in engineering organizations, I've had the pleasure of serving as President of the Delaware Engineering Society, Delaware Association of Professional Engineers and American Society of Civil Engineers – Delaware Section and met great new people and learned new things in each of them. A faithful and engaged Blue Hen resulted in opportunities to serve as an adjunct professor at the University of Delaware – College of Engineering, its ABET Accreditation Committee, Engineering College's Advisory Council and now, as a Trustee of the University. I am grateful for this opportunity to serve on the GBA board to promote and help pass along best business practices and manage risk.
We make our own communities with our passion and efforts and I have tried to stay active in little old Delaware. Appointed by two Governors to serve on the Delaware Economic and Financial Advisory Council, a bi-partisan commission to set the state's spending and revenue estimates for the legislature, the Senate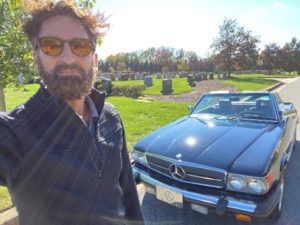 to the Delaware Compensation Commission, which sets compensation for elected and  appointed officials.  I was also legislatively confirmed to the Delaware Environmental Appeal Board and serve on the Delaware State Chamber of Commerce Board of Governors and a number of other business group boards. As Delaware Chair of the American Heart    Association, we brought awareness to our nation's number 1 and number 3 (stroke) killer. As current President of Delaware's Jefferson Award Board (recently rebranded as Multiplying Good), we inspire youth to develop their full self by giving back.

My wife and I are super proud of our kids, all engineers.  One is now an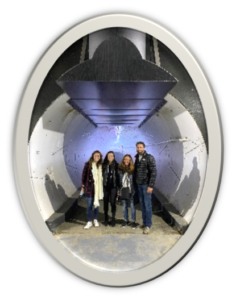 enterprise sales rep with Microsoft, one a literal rocket scientist with SpaceX and the last one still in university and doing great.
As of January 1, Duffield Associates combined with Hull Engineering of Dublin, Ohio and HSW of Tampa, Florida to start an exciting new chapter of my life as part of a larger and more geographically diverse geoscience organization.  Can't wait and excited about 2021!