GBA Appoints Four New Fellows
Gordon M. Matheson, Ph.D., P.E., P.G.,D.GE (UTG, LLC),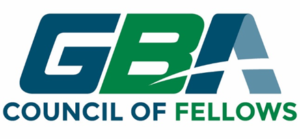 Laura Reinbold, P.E.(Terracon), Michael V. Smith, P.G., C.E.G.(Earth Systems, Inc.) and Steven D.Thorne, P.E., D.GE (Terracon), and have been appointed to the prestigious Council of Fellows of the Geoprofessional Business Association (GBA).  The organization established the Council in 1975 to provide guidance for GBA's direction and to pursue other activities its members deemed appropriate. The appointment was announced during GBA's 2018 Spring Conference by W. Jerrold Samford, P.G. (Troutman Sanders LLP), chair of GBA's Council of Fellows.
Gordon Matheson has been practicing as a consultant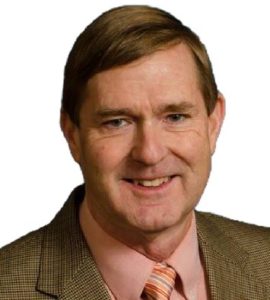 and business leader in the geoprofession since 1974. He has worked for consulting firms and industry owners throughout his career. He was President/CEO of Schnabel Engineering from 2001 to 2016 when he retired after 29 years with the firm. He continues to work part time with UTG, LLC, a small firm based in Northern Virginia, that provides subject matter experts and project managers to U.S. Government clients. Dr. Matheson received his B.S. from Virginia Tech, his M.S. from University of Missouri at Rolla, and his Ph.D. from Colorado School of Mines. He was Chair of the GBA Business Practices for 2 years and a member of the GBA Board of Directors for 6 years in which he was President of GBA in 2015/2016. He is currently on the Board of Academy of Geo-Professionals of ASCE.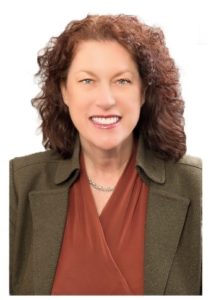 Ms. Reinbold is National Director for Healthcare at Terracon Consultants Inc.  A  graduate of Vanderbilt University in Civil Engineering, Ms. Reinbold has been in the geoprofessional industry for over 30 years. She was appointed by Tennessee's Governor for a four-year term on the state's  Architectural and Engineering Licensing Board; served as a past-President of GBA (2016-17);  and currently serves on: the Advisory Board of Urban Land Institute, Nashville District; the Economic Development Committee of  the Nashville Area Chamber of Commerce's Partnership 2020 and Chamber South's Leadership Board, and is Founder of AEC Power Women, a group dedicated to educating and connecting female leaders in Architecture, Engineering, and Construction. Ms. Reinbold received   the Nashville Business Journal 2016 Women of Influence Trailblazer award; the Nashville Chamber of Commerce 2016 Spirit of the Chamber Award; and was a 2016 ATHENA nominee for women of distinction in business. She is a proud member of the Nashville Downtown club of Rotary International.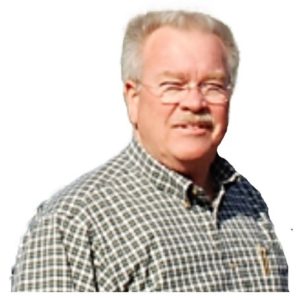 Michael V. Smith, P.G., CEG, is Chairman Emeritus of Earth  Systems, Inc.  He is a graduate of California State   University, Fresno with a BA in Geology, and two additional years in geotechnical engineering.  In 1970, he started his career with Kleinfelder Associates, spending    time in Saudi Arabia on the Riyadh International Airport. From 1978 to 1981, he consulted as Michael V. Smith – Engineering Geology in Palmdale, California.  Mike joined Earth Systems, Inc. in 1981, became President/CEO    in 1994, and retired as Chairman of the   Board in 2017.  He has been active in GBA since 1976 and is a past GBA Director.  He is a Past President of the California Geotechnical Engineers Association, past President of two Rotary Clubs, and served on the San Luis  Obispo Chamber Seismic Task Force.
Mr. Thorne is a principal with Terracon Consultants Inc. and manager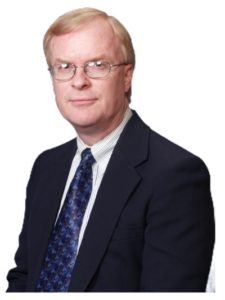 of its northern New Jersey and metro-Philadelphia offices. He is a Fellow of the American Society of Civil Engineers (ASCE)and has 35 years of diversified geotechnical and environmental engineering consulting experience, with particular focus in areasof deep foundations, soft ground construction, ground improvement and seismic evaluation.  Mr. Thorne became active in GBA committee work in 1998, held various committee leadership roles, served on the Board of Directors from 2008 to 2015 and was GBA president in 2014-15.  He is currently president-elect of Civil Engineering Certification (CEC), an organization created by ASCE to provide post-licensure board certification for the specialty sub-disciplines within civil engineering.
Please join us in congratulating Dr. Matheson, Ms. Reinbold, Mr. Smith, and Mr. Thorne for their appointment into the GBA Council of Fellows.