Growing Up Fast in GBA
Mark Kramer, P.E., F. GBA, (SME)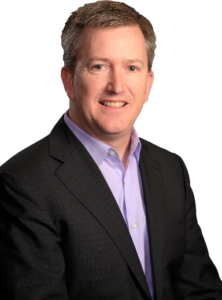 You can say I grew up with GBA (formerly ASFE). My father attended early ASFE meetings and I was fortunate to attend many meetings growing up. I still remember skiing at Keystone while attending an early ASFE meeting in the late 70's. I enjoyed the resorts and I really had no idea what was going on at the meetings. From these experiences, it seems natural for me to now lead  a geoprofessional firm and actively support GBA.
I was born in Detroit in 1967, shortly after my father moved to Detroit to run Soil and Materials Engineers Inc. I spent many Saturdays running around the office and lab in Detroit while my dad put in the extra effort on weekends. SME (Soil and Materials Engineers Inc.) was founded in 1964 as a joint venture between STS Consultants Ltd of Chicago and Knoerle Bender and Stone from Baltimore to pursue projects in Detroit. My father was the first general manager of the office after working for STS in Chicago. He worked with Mr. Gerry Olson at STS who later founded Terracon, was a good friend of my father and another GBA supporter. My first lesson in how small our world is. And, he worked at STS with my future boss at the other S&ME in Charlotte, NC. In the early 70's my father bought out the other shareholders (STS) and led the company until he became ill in 2001. SME and my father were early supporters of GBA and Terra Insurance.
After high school, I went to Arizona State University and received a BSE in Civil Engineering. I worked the summer after my freshman year for SME as a field technician/intern. When I went to school, I didn't quite know what I wanted to do but Engineering seemed to make sense. It was not until late Junior year when I took a soils class and an environmental class, and I connected with the two professors that I really decided what I wanted to do. My future wife Judy joined me at ASU to finish her degree in Computer Science. She graduated before me and was offered a position to teach and get a masters at the University of North Carolina – Chapel Hill which led us to North Carolina.
I worked at S&ME (at the time Westinghouse Environmental and Geotechnical Services) in Charlotte, North Carolina for three years and then worked for Woodward-Clyde Consultants (now part of AECOM) in Gaithersburg, Maryland for another three years. I rejoined SME in mid-1995 after we had three children and decided to leave Washington DC for home. As it turns out, the timing of this decision was fortunate.
I began attending GBA meetings again in the fall of 1995 shortly after joining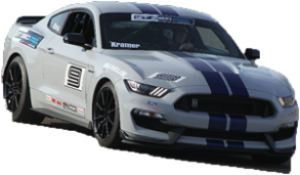 SME and have attended almost every meeting since. I was extremely fortunate to have the opportunity to attend GBA early in my career. Over the last 20 years, I served on the Business Practice Committee and the Emerging Issues and Trends committee. I served a short time as the Business Practice Committee Chair before being asked to join the ASFE Board in 2008 – where I served the board for 5 years.
I rejoined the GBA Board of Directors as the Terra Insurance liaison in 2018 after joining the Terra Board in 2013. In 2016 I was honored to be recognized as a GBA Fellow by the Council of Fellows.
At SME, I worked as a project engineer and then led the geotechnical team in our Plymouth office. I also got involved with the environmental team to assist during a transition in leadership. In the late 1990's my father asked me to be COO of the company as part of a long-term (10+ year) transition plan.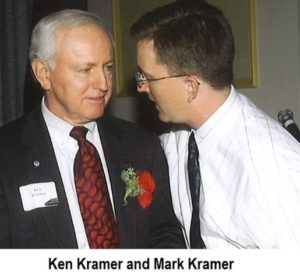 Unfortunately, shortly after in October 2001, he was diagnosed with a form of dementia, he quickly retired,  and I took over the role of President in early 2002. Reflecting, our return to Michigan was fortunate for our  family and my connection to GBA was instrumental early in my leadership career. I have led SME since that time, helping grow our team to over 350 of the most passionate people I know, helping build and revitalize our world. We operate from 14 offices in Michigan, Indiana, Ohio and  Kentucky, and help our clients in the region, across the US and internationally when needed. I now have the            title of Chairman and CEO and spend much of my time growing the future leadership of SME.
I could write a novel on the last 19 years, as I was challenged with stepping into my father's shoes at age 34, while trying to help raise 3 young kids and taking care of my mother and my father until his death in 2008. I learned many difficult lessons trying to run the business before I was ready and during the economic depression in Michigan from 2002-2010.
GBA had a huge impact on my success, helping me and SME thru some difficult days. The network of friends and valuable knowledge I gained at the meetings was instrumental. The brief relief from the stress attending the meetings and seeing old friends also helped me through. As a leader, spending time with our peers and being able to reach out and ask questions or talk with peers from across the country about current concerns and issues at meetings or between meetings was extremely valuable to me and all the SME team who have been involved with GBA.
Over the years, I have also been able to work with many fellow GBA peers and their firms on projects across the country. GBA has been a great source when we have clients that are looking for assistance in areas that we do not operate in. We have worked with several great firms, across the country including Puerto Rico and Hawaii. I look forward to meeting you at a future GBA meeting!!