Laura Reinbold Is New GBA President-Elect; Charles Head Is New GBA Secretary/Treasurer
Laura R. Reinbold, P.E. ( President-Elect )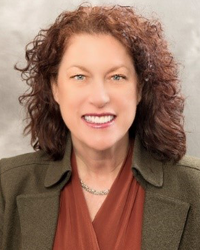 Laura R. Reinbold, P.E. (Terracon) is the new president-elect of the Geoprofessional Business Association (GBA), succeeding Joel G. Carson, who resigned the position after being chosen to serve as GBA's executive director. Charles L. "Charlie" Head, P.E., P.G. (Sanborn, Head & Associates, Inc.) has been named GBA's new secretary/treasurer, filling the position Ms. Reinbold vacated.
Ms. Reinbold is a director of client development for Terracon, a consulting-engineering firm providing environmental, facilities, geotechnical, and materials services from 150 offices nationwide. Located in Nashville, TN, Ms. Reinbold has been in the engineering profession for more than 30 years. She chaired GBA's Education Committee before being elected to the group's board of directors, and continues to serve on committees of the American Council of Engineering Companies, the Urban Land Institute, and the Nashville Chamber of Commerce. In 2013, Governor Bill Haslam appointed Ms. Reinbold to the Tennessee Architects and Engineering Licensing Board. She holds a Bachelor of Engineering degree from Vanderbilt University.
Charles L. Head, P.E., P.G. ( Secretary/Treasurer )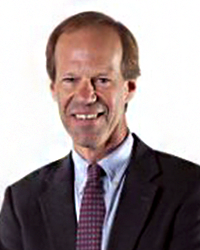 Mr. Head is CEO of Sanborn, Head & Associates, Inc., a multidisciplinary, New Hampshire-based firm serving industry, development, solid-waste, and energy clients nationally and internationally. Licensed as both a professional engineer and a professional geologist, Mr. Head has 30 years of practice experience. He has been active in GBA for more than a decade, chairing its Emerging Issues and Trends Committee before joining the GBA board last year. Mr. Head holds Bachelor of Science degrees in geology (from St. Lawrence University) and civil engineering (from the University of New Hampshire) and a Master of Science degree in civil engineering (from Colorado State University)
Conceived in 1968, and formally established in 1969, the Geoprofessional Business Association is widely regarded as geoprofessionals' most-relied-on source of comprehensive business guidance. GBA serves geotechnical engineers, environmental professionals, civil engineers engaged in a variety of specialties, and construction-materials engineering and testing practitioners, among other geoprofessionals. GBA is well known for creating innovative programs, services, and materials to help its member firms thrive by confronting risk and optimizing performance.
All GBA Member Firms' technical activities are under the full-time control of an individual who is legally and/or ethically bound to hold paramount public health, safety, and welfare. GBA's associate membership comprises geoprofessional constructors; geoprofessional educators; geoprofessionals employed by government agencies, not-for-profit organizations, and industry; and attorneys and other consultants to GBA Member Firms.
Obtain more information about GBA at its website (www.geoprofessional.org) or by contacting the organization at info@gbageoprofessionalorg.kinsta.cloud or 301-565-2733.