NEW CASE HISTORY PM's Failure to Communicate with Field Representative
An experienced project manager assigned an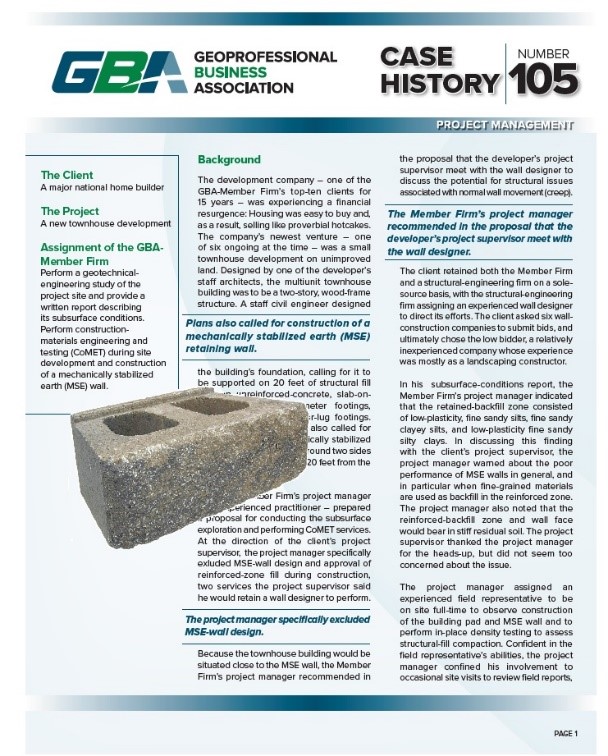 experienced field representative to be on site full time to observe construction of the building pad and MSE wall.  Confident in the field representative's abilities, the project manager confined his involvement to occasional site visits and preparation of written progress reports.  Unfortunately, communication between the two was poor, field reports were not thoroughly reviewed, and significant issues that compromised the project including changes in design were missed.
Lessons Learned in this Case History:
Residential Construction Projects Involve More Risk
Project Risk is Inversely Proportional to Project Size and Complexity
Perform Initial and Ongoing Go/No-Go Analysis
If It Isn't in Writing, It Didn't Happen
Project Managers Must Stay Engaged with Their Projects
Following up on Recommendations Is Essential
Field Reports Need to Be Treated As the Important Documents They Are
Reduce Risk through Active Communication
Reduce Risk by Establishing Relationships with Client and Construction Representatives
Comments of the CEO
"This case study reminds me that it often is not our field representatives who let us down on projects, but rather the poor project-management skills of our engineering staff."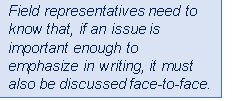 GBA has a tradition of collaborating on issues that impact the  geoprofessions through GBA Case Histories. GBA Case Histories    provide unprecedented real-world learning examples related to project and business management. Learn where others went wrong, how they handled their  problems, and how you can learn from their experiences to avoid the same problems in the future.
GBA Case Histories are FREE to all members.