Vic Donald Selected for Professional Practice Ethics and Leadership Award
On July 15, 2021, Victor "Vic" Donald, P.E., M. ASCE (Terracon)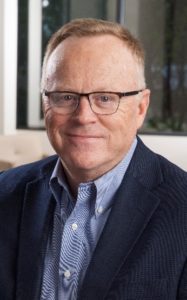 was notified of his selection as the 2021 winner of the Professional Practice Ethics and Leadership Award for "his superior ethics, innovative spirit, and love of learning and leadership that has shaped and forever changed the engineering profession." This annual award is bestowed on one professional engineer annually through a joint award between GBA and ASCE.
Please take a moment to congratulate Vic Donald on this prestigious award and significant milestone in his career.
In 2005, GBA and the American Society of Civil Engineers (ASCE) instituted the Professional Practice Ethics and Leadership Award to promote and recognize civil engineering leadership in professional practice and ethics. The Foundation for Professional Practice, also established by GBA and ASCE, donated the funds to support this annual award which recognizes an engineer-leader for a specific accomplishment or for lifetime achievements that demonstrate superior ethics and leadership while participating in professional practice or service to the public.
Mr. Donald will be presented with an award and honorarium, and he will be recognized at GBA's 2021 Fall Conference to be held October 21-23 at the Westin Lake Las Vegas Resort and Spa. He will also be recognized at a future ASCE event.
Read More about GBA and ASCE's Professional Practice Ethics and Leadership Award: HERE