Top 10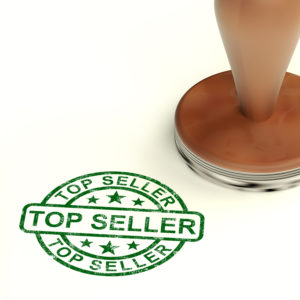 GBA provides hundreds of highly effective resources developed to satisfy the unique needs of geoprofessionals, giving members essential tools for achieving success. However, we also know that it can be overwhelming to sort through them all. So to help, we've compiled a list of the top 10 GBA resources by numbers ordered over the last six months. This is a great place to start your exploration of GBA's resources, or to get acquainted with a publication loved by your peers and "new to you".
The list below is the top 10 GBA resources, in order by popularity, with the most ordered resource at the top. Topics cover a wide range of geoprofessional business issues, so there is certain to be something on this list that could help your business succeed. Select a title to learn more and order it today.
Top 10 GBA Resources
GBA BUSINESS BRIEF FINANCIAL SURVEY: FISCAL YEAR 2021-2022 FINANCIAL-PERFORMANCE-SURVEY
The newest GBA Business Brief — available only to members and free of charge – comprises the GBA Business Practices Committee's 2021-2022 Financial-Performance Survey report, covering key financial-performance issues surveyed firms reported. These include pre-distribution profit, discretionary-profit distribution, net multiplier, utilization rate, pre-distribution overhead, marketing costs, group insurance, collections, and fee backlog.
GBA BEST PRACTICES: PROJECT RECORDS RETENTION
This is the updated version of previously published Practice Alert on Project-Records Retention. Accurate records are critically important for resolving a dispute or defending a lawsuit. Not having the information you need when you need it can be disastrous. But sometimes retaining too much information can be disastrous, too. This revised publication gives recommendations on what project records you should keep and what not to keep. It also gives recommendations on how long and where those records should be kept. It is a guideline for the firms, but this will be also depend on the company policies.
GBA BEST PRACTICES: ESTABLISHING A MENTORING PROGRAM
This is the updated version of previously published Practice Alert on establishing a mentoring program in your firm.
This Best Practices document, defines mentoring, identifies the many benefits of mentoring, for the firm, for mentors, and for protégés; discusses types of mentoring programs; provides a program overview and addresses the five basic program phases; offers guidance on program leadership and leadership levels and how these vary based on firm size; speaks to an array of program issues, introduced as questions; advises about keeping the program current; and identifies resources.
GBA BEST PRACTICES: TABOO WORDS
This is the updated version of previously published Practice Alert on Taboo Words which examines language use, in a series of Best Practices Documents. This one focuses on six "taboo words": certify, inspect, monitor, supervise, safety, and represent. The six are not necessarily dangerous in and of themselves. How they are used and their context are important. Nonetheless, the consequences of using any one of them improperly can be so severe, many risk managers believe the words should be used only on a carefully considered, by-exception basis.
GBA BEST PRACTICES AVOIDING ABSOLUTES
Absolutes are words that connote an extreme condition; e.g., absolutely no exceptions. They are most commonly thought of as modifiers – adjectives and adverbs – but also occur as nouns, pronouns, and verbs. In common or colloquial parlance, they usually are harmless. However, when they are used by professionals within an instrument of professional service, correspondence, or other written communication (electronic or otherwise), or when they are spoken by professionals while acting in a professional capacity, absolutes are almost always inappropriate.
GBA BEST PRACTICES: DIVERSITY, EQUITY AND INCLUSION BEST PRACTICES IN THE GEOPROFESSIONS
In this document DEI committee defines Diversity, Equity and Inclusion, explains the advantages of diversity in workplaces with proven research data, and how the geoprofessional industry is adapting and is moving toward a more diverse talent pool especially in the entry level positions. The document also covers the barriers the firms face in implementing more diversity within their firms and gives suggestions
to overcome these challenges.
FUNDAMENTAL ELEMENTS FOR PROJECT MANAGERS: 
Effective Project Managers are key to the success of all geoprofessional businesses. GBA recognizes development of highly effective Project Managers requires training, experience, and mentorship in numerous areas. GBA has developed, with support of member-firm volunteers, a Project Manager essential skills training course to support and augment training available by member-firms.
The foundation of this 11 module Project Manager course has been generously donated by a GBA member firm. While the slides have been rebranded by GBA, there may be content or concepts that are specific to this GBA member firm and may require slight modifications to make presentations appropriate for your firm. This course will help you introduce and discuss the essential skills needed as a Project Manager.
The PowerPoint format of this course has been developed so that it can be given in a group setting by a leader in your organization or used as a self-teaching tool by an individual. The course can be delivered all at once in an 8-hour day, or a module at a time as time permits. Each module contains a short quiz at the end to confirm clarity on the topics presented. Each module also includes a printable completion certificate. Module 11 includes a printable and frameable Course Completion Certificate for those that have completed all the modules of this course.
GBA BEST PRACTICES: GO NO GO CHECKLIST
There are very good reasons why we would choose not to spend time and effort pursuing a client or a project. GBA's Business Practices Committee has prepared a comprehensive, simple to use, Go/No-Go checklist for your use. The goal of the go/no go check list is to evaluate opportunities to see if they are the ones which will be beneficial for the firm currently and in the future. This checklist may be a tool you use to evaluate opportunities in new sectors, new clients, or a new line of service for your firm.
GBA GUIDE TO THE IN-HOUSE REVIEW OF GEOPROFESSIONAL REPORTS
The publication provides step-by-step instructions – as well as overarching concepts – for report writers and reviewers. Organized into three principal content areas to help reviewers consider major issues and to give report writers a clear framework for preparing reports and considering reviewers' comments, the guide addresses a report's ability to satisfy the contractual obligations it was intended to fulfill; the quality of its technical and risk-management content; and the clarity of presentation. Supplemental materials include a report-control log, copies of GBA's widely used report-insert sheets (geotechnical, environmental, and construction-materials engineering and testing), and three best-practices monographs covering "taboo" words, absolutes, and "slipshod synonyms."
CONTRACT REFERENCE GUIDE, FOURTH EDITION
This new edition not only provides significant updates from the prior editions, but also includes important new topics, such as Climate Change, Indemnities and Hold Harmless Provisions in Favor of the Consultant, and Instruments of Professional Service.
Since contracts that reflect a fair and balanced allocation of risk and reward are essential to any risk management program, we hope that this Guide will help to promote the success of your firm. The Guide includes sample recommended language, supported by explanations of the legal issues involved in each, and suggested negotiation strategies. The Guide was designed to foster good risk management while maintaining and enhancing client relationships.
A great tool for project managers and others!
GBA's Contract Reference Guide, Fourth Edition, now is available to our members in e-book version, available in Mobi File (PC version) or EPub file (Apple products) as well as a PDF and in a hard copy version.  The searchable, flip-book allows you to take the Guide with you on any device for quick reference at your fingertips.
TOP 10 CASE HISTORIES
Glue…Who knew?
The Member Firm provided field support for a mining client drilling two holes to characterize the subsurface and install instrumentation. After installation, the instrumentation was found to be partially blocked and not usable. Conflicting proposal, contract, and legislative language – particularly around the term "supervisor" – contributed to unclear roles and responsibilities, and a claim from the client for compensation from the Member Firm. A geoprofessional member of the client's senior management (with prior experience in consulting) worked with Member Firm senior management to settle the claim with a compromise.
Incomplete Characterization of Site Conditions Costs Everyone!
Working as an expert consultant, the member firm found evidence of incomplete geotechnical and environmental characterization of the subsurface conditions at a site adjacent to a river.  Also disturbing were the stated findings of a third-party independent consultant
Lessons Learned:
Understand and consider the geologic setting before beginning a project.
Don't skimp on lab tests.
Local regulations may require specific environmental laboratory testing for a variety of reasons.
Train staff not to do work that is beyond their experience or expertise.
Understand the Standard of Care.
Geophysics Provides the Confidence to Build
A school district hired a non-GBA Member Firm to assess subsurface conditions at the proposed location for a new campus structure. Initial exploratory borings suggested the area contained adverse geologic conditions consisting of shallow basalt bedrock containing large voids.  The preferred location for the structure was judged to be "un-buildable." The school district hired a GBA-Member Firm for a second opinion.  The Member Firm suggested a new approach and teamed with another GBA Member that specializes in geophysics. The findings from an electrical resistivity survey were used to further evaluate the subsurface conditions and guide the placement of additional exploratory borings. The geophysics firm went above and beyond in assuring the client and project team that the results would be reliable by conducting a preliminary survey at a nearby test site with similar known conditions.  The results from the geophysical survey and additional borings did not identify any significant basalt voids within the proposed building footprint. The stakeholders were delighted that the new team of GBA Member Firm was able to refute the original findings using innovative methods.  As a result, the construction at preferred location for the structure proceeded with confidence.
Challenge yourself…be a consultant…serve your client…the GBA story
GBA-Member Firm performed construction materials engineering and testing (CoMET) services for a new nine-story hospital. Another firm's geotechnical report recognized the pavement subgrade would include poorly graded soil-rock fill and recommended a bearing ratio that the GBA Member Firm recognized as a "worst case" for design purposes. It became apparent early in the grading process that the fill should produce a higher bearing ratio.  This conclusion, based on field observations made during construction, proved to be correct. Despite a lack of precedent, the GBA-Member Firm recognized an opportunity to save the owner a significant amount on asphalt paving costs by reducing pavement section thickness.  This resulted in hundreds of thousands of dollars of savings
The Owner Can't Afford To Build This… Now What?
Member Firm provides geotechnical engineering and COMET services for a two story office building on a 60 ft tall fill-slope. When the
owner's budget was not sufficient, things got interesting and project quality suffered.
Lessons Learned:
Always Conduct a Go/No-Go Analysis
Learn about Your Client
Be Sure Project Managers Are Qualified
Understand and Explain the Standard of Care
Respond to Red Flags
Be Aggressive about Solving Problems, No Matter What Their Cause
Do Not Relax Client-/Project-Acceptance Procedures
Quality Always Wins
Part-time CoMET Leads to Part-time Quality
Beware of Complacency
If it Isn't in Writing, It Didn't Happen
Demonstrate Financial Fortitude
Balanced Earthwork Sounds Easy and Clear. Right?
Member Firm provides environmental, geotechnical, civil engineering/surveying services for a school project. Shortly after groundbreaking for the project, the constructor asks for design changes to achieve an earthwork balance for the project. As the number of associated problems multiply, so do the costs. A lawsuit within the parties made things even worse.
Lessons Learned:
Do Not Undervalue the Contract-Formation Process
Maintain Your Relevance
Communications Training Is Essential
Be Proactive. Get Involved
Avoid Conflicts of Interest
Include Definitions in Your Proposals and Reports
Don't Litigate Disputes
Do Not Specify Means and Methods of Construction
Trust Your Gut Instincts
Do Not Let Misunderstandings Fester
Develop and Enforce Effective Records-Retention Policy
Document Effectively
Become Familiar with Alternative-Dispute-Resolution Options
Appropriately Label Confirmation-Dependent Recommendations
Assume Nothing
Do What You Have to Do
Member Firm performs a geotechnical engineering study to support design of a foundation system for a high-rise building and provides recommended earth pressures for the design of shoring, basement walls and permanent dewatering systems. The Member Firm also serves as the client's representative for earthwork operations on a two level below grade parking garage. As the excavation was near completion, two of the soldier piles plunged downward and rotated toward the basement excavation. As the constructor was trying to fix this problem and prevent further damage, the north wall shoring plunged downward toward the basement excavation, rupturing a water pipe, and damaging adjacent properties.
Lessons Learned:
Use Root-Cause Analysis
Demonstrate Financial Fortitude
Don't Become Overly Defensive
Safety First
Words Matter
Consider the Risks and Consequences
Develop and Maintain Strong Client-Professional Relationships
Suspiciously Variable Test Results? Take a closer look…The Sooner the Better
The public-school district (the "District") retained the Member Firm to perform geotechnical-engineering studies for several buildings at
two sites. The Member Firm's geotechnical reports both contained identical recommendations for "select" fill to be used in constructing
the building pads for the schools.
The District retained different design teams for the two schools and the Project Specifications for the two schools, not surprisingly, differed
significantly. Neither were completely consistent with the recommendations that the Member Firm provided in their geotechnical-engineering report.
A field representative testing compaction of the building pad fill identified inconsistencies and discovered onsite mixing of native soil with
import material, a clear violation of the geotechnical recommendations. The earthwork sub-contractor was forced to remove and replace
the structural fill for nearly all of completed pads which triggered a legal dispute. The Member Firm avoided losses emphasizing the
importance of field representatives that knew project specifications, observed daily field activities closely, and communicated with project
management to identify construction defects and potential risks.
Lessons Learned:
• Project Risk Is Inversely Proportional to Project Size and Complexity, and Budget
• Trust Your Gut
• If You See Something, Say Something
• Half a Loaf Isn't Always Better than None
• Protect Yourself. Don't Rely on Others
• Words Matter
• Opposing Legal Counsel Is an Advocate.
• Claims Are a Business issue
Beware! A Friend's Small Project Can be Hazardous to Your Firm's Health
The Member Firm performed a preliminary geotech study to estimate foundation-construction costs for a small housing development.
The project stalled and years later the developer sold the land with the geotech report to another developer. The new owner retained a different firm for a geotech study for the new project. When the new geotech firm identified problematic soils necessitating a deep foundation system, the new owner filed a $650,000 claim against the Member Firm alleging negligent misrepresentation. Adamant that the suit was unjustified, the Member Firm's CEO finally acquiesced and accepted a $70,000 settlement offer from the new owner rather than risk the uncertainty of a jury trial.
Lessons Learned:
Some Preliminary Studies Can Be Dangerous
Make a Study's Limitations Clear
Use the Term "Confirmation-Dependent Recommendations"
Project Risk Is Inversely Proportional to Project Size and Complexity
Construction-Cost Estimates
Claims Are a Business Issue
Seeing is Believing
The Member Firm performed a pre-purchase Phase-2 ESA at a manufacturing site where non-friable asbestos has been disposed, the area
covered, and approved by state regulators. A year after the new owner occupied the facility, state regulators identified exposed asbestos
caused by erosion along a small stream that divided the property. However, "the property" was actually two parcel, the one where the
firm had conducted the ESA and the second where most of the asbestos exposure was occurring. After the EPA sent a notice of financial
responsibility to the new owner, the owner sued the Member Firm. Following almost three years of negotiation, a settlement was reached.
Lessons Learned:
• Remember to Answer Who? What? Where? When? Why? and How?
• Consider Impacts Stemming from Adjacent Parcels
• Always Look Inside
• Make Principals' Responsibilities Clear
• Include a Limitation of Liability Provision in Your Agreements